Hi and welcome to my official website.
For live performances and all other enquiries please click Book a Show. Alternatively please feel free to browse the site for the relevant information that you require.
Thanks for stopping by!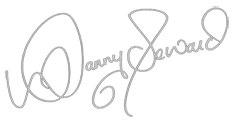 27.11.13- Danny signs to Contraband Events
Danny is proud to be a part of Contraband Events for live bookings, P.A's and personal appearances. Please click the logo below to be taken to the Contraband website.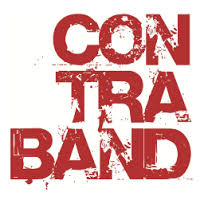 ---
7.11.13- Follow Danny on twitter!
Follow @dannyseward
---
7.11.13- Danny signs with new management company.
Danny has just signed up to Mike Russ Entertainments for exclusive management. For more information please visit:
www.mikerussentertainmentsuk.co.uk
---
15.10.13- Updated spotlight actor picture
Photo now available to view on 'spotlight' C.V. Please visit the Acting Enquiries page for more information.
---
14.10.13- Danny displays his music talents at the annual 'West End Entertainments' showcase.
'Danny Seward has potential in abundance and a singing voice with a seemingly endless range'- The Stage 2013.
In another successful year for leading talent agent Barbara Brown, West End Entertainments displayed some of its talent to top entertainment industry professionals. Danny was asked to perform for over 300 bookers, cruise directors and corporate clients for the 3 hour special event alongside world renown tenors and soprano singers, and comedians.
Acts that featured included opera favourites 'Stephanie Coombes' 'Roy Locke' ('Phantom Of The Opera') 'Matt Edwards' (magician of the year 2008) and Lou Taylor (signed to Simon Cowells 'Interstate' production team) and Britain's Got Talent finalist 'Les Gibson'. Following on from Danny's degree in Music production, Danny was asked to sound engineer the entire event which was also filmed by BBC camera team Caprice Media (camera crew for the 2012 royal wedding).
Stay tuned for exclusive footage of Danny from the evening coming soon!
---
4.10.13- Charity week as Danny helps raise over £44,000 at 2 separate events
Danny performed his Music on the piano alongside tv celebs Kim Marsh and Katherine Tyldsley from Coronation Street. Puccini's restaraunt in Swinton hosted the special event which raised £44,000 for a popular local charity. Later In the same week Danny was also asked to perform for Christies cancer unit at a special fundraiser at Manchester's palace hotel. "Apparantly I missed David Cameron's dinner party in Puccini's the evening before, it seems every man and his dog wants to eat there, but good to see his customers together for that other good cause outside of tasting beautiful pasta dishes!"
---
18.09.13- Danny lands a first class honours degree in Music Production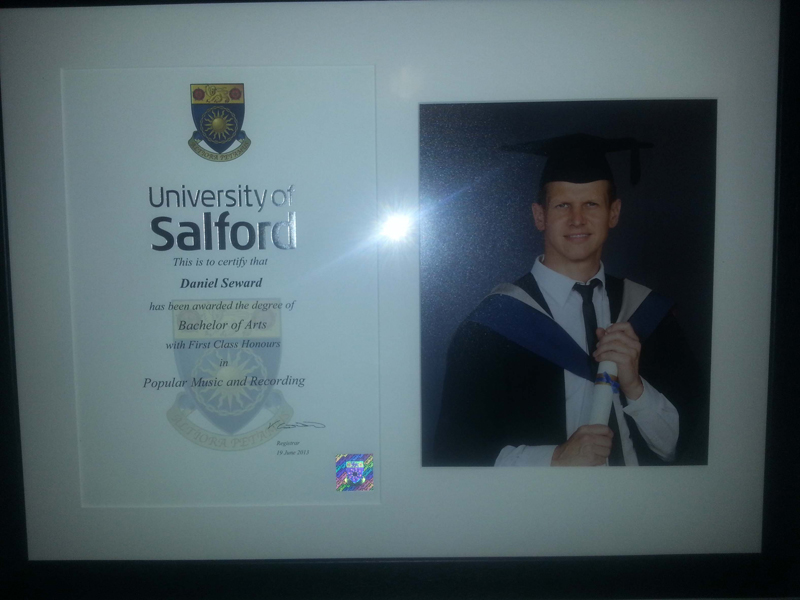 After 4 years of hard studying alongside taking acting roles, Danny has landed a first class honours degree in 'Popular Music and Recording'.
"It was something I wanted to do following being signed to a major label, having had no real insight into making records and working with studios. I wish I'd done it sooner.. obviously I'm very happy with the outcome, as making music is something I've done from the age of 15. I've always believed in self- development and honing your craft. My aim is to continue making Music alongside my acting work".
---
16.09.13 - New Website Launched
Hi and welcome to my brand new official website, I will be adding regular news to this section soon, keep checking back for the latest stuff that's happening in 2013!